Donjon Marine has recently purchased a new tug from Kirby Corporation and will be bringing the tug to their shipyard in Erie for a refit. Tug YANKEE, a 7,200-horsepower twin screw tug, departed New York early Sunday bound for Erie, where she should arrive sometime in mid-October.
YANKEE has had an interesting life. She began life as PYE THERIOT for Theriot Offshore, designed to handle anchors for North Sea oil rigs. Later she became LORETTA J. for Marathon Petroleum, fitting to handle a large oil barge along the Gulf of Mexico and east coast of the United States. The tug and her barge were eventually sold to Eklof Marine, with the tug becoming YANKEE, and then to K-Sea Transportation. In 2011, Kirby Corporation acquired K-Sea and the YANKEE. YANKEE is excess to Kirby's needs, however, and was recently sold to Donjon.
Rumors persist as to Donjon's plans for the tug; apparently she is to receive conversion to an articulated tug here. The tug stopped in Portland, Maine earlier this afternoon due to water leaking into the rudder post.
---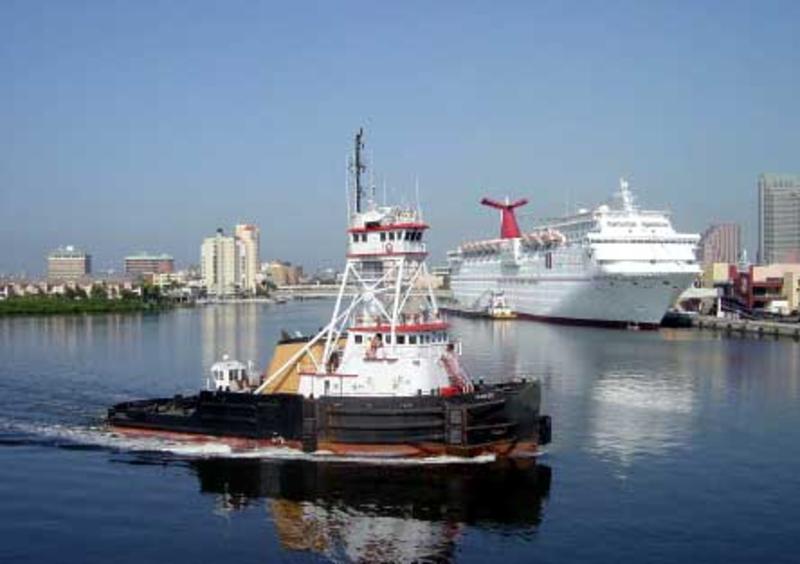 YANKEE in K-Sea Transportation colors. Photo from tugboatinformation.com.